Zoom Zoom Zoom
-
July 22, 2015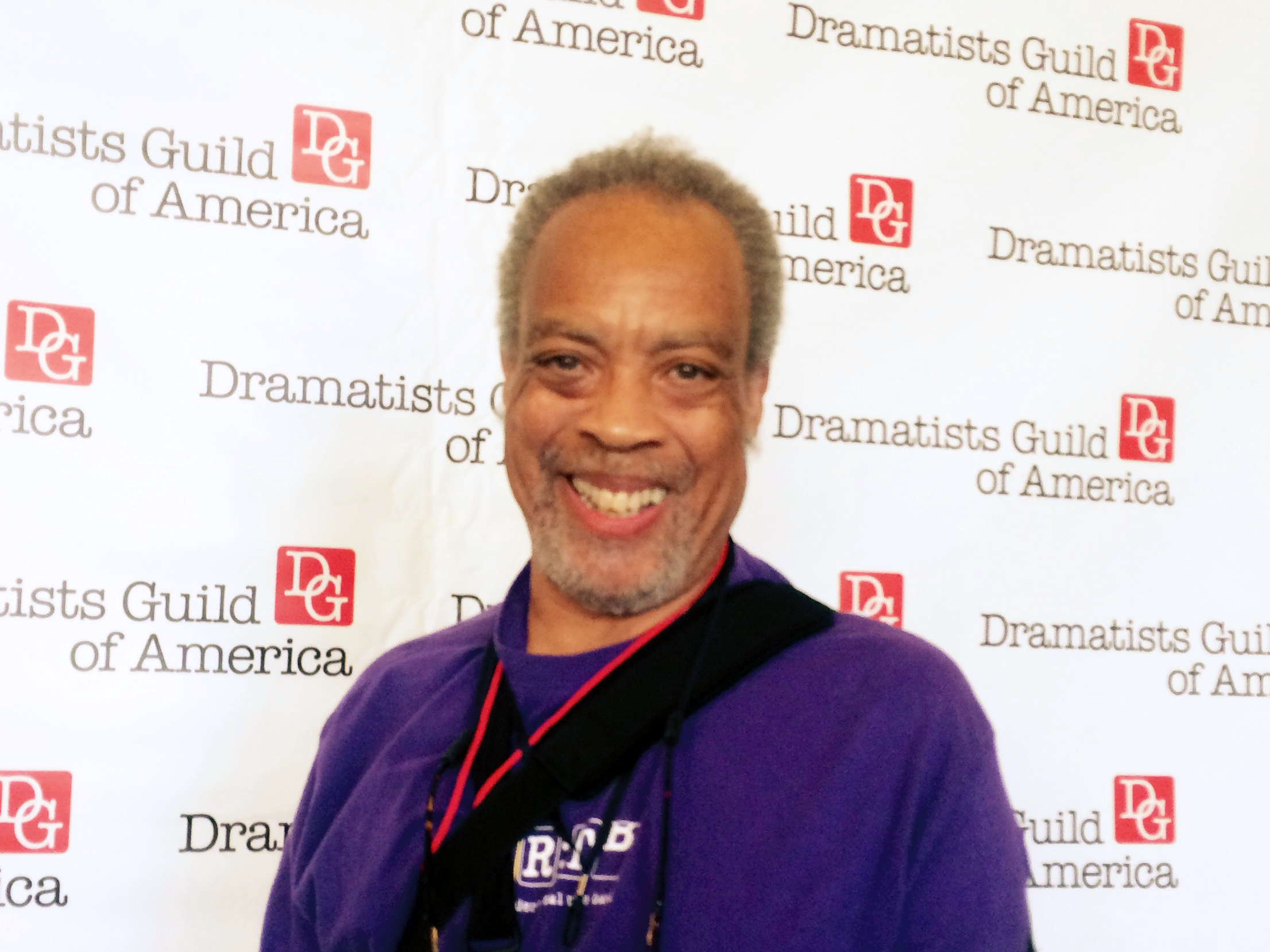 Smiling for the camera at the Dramatists Guild Conference in La Jolla, CA (July 2015)
Wow! 2015 is more than half over and this is only the second entry in this journal for the entire year! It's been that busy!
Back in January, we presented the public premiere of my musical, Alan's Confectionery, as a staged reading for the 2015 Fertile Ground Festival of New Works for the Theatre. That performance was huge success. It was a sold out show with a line of folks trying to get in and, when it was over, the cast received a standing ovation!
After that performance, I immediately dove into re-writes (gotta do it), studio recordings of the score with the original cast & band and setting up a promotional tour for the spring and summer.
To date, that tour has included a 3 day trip to Ashland, OR to meet with staff and company actors from Oregon Shakespeare Festival (and to catch a few plays). We are taking our first steps into their new play development submission process.
We have also spent time visiting and talking with folks from Oregon Contemporary Theatre in Eugene. Their recent production of 'Dontrell, Who Kissed the Sea' featured two members of the original 'Alan's Confectionery' cast, Seth Rue and Carmen Brantley-Payne.
But the most amazing part of the promo tour so far was my recent visit to La Jolla, CA for the National Dramatist Guild conference! This was an amazing four day event featuring excellent Keynote and guest speakers including, Marsha Norman, Lydia Diamond, Amanda Green, Stephen Schwartz, Stephen Bray, Kristen & Roberto Lopez and many more.
In addition to making great personal and business connections, I learned so much about the craft of the playwright and composer! It was a very inspirational experience!
I also had the opportunity to do two performances while I was there. The first was for the Dramatists Guild's Songwriter/Bookwriter exchange in which songwriters were given the opportunity to perform for playwrights looking for a composer. Meanwhile composers looking for playwrights were given the opportunity to hear new scripts. My song, 'The Skinny', was a big hit (and job offers are coming in)!

Reunited with old friend and first music teacher David Timothy Smith
I also had the opportunity to do a performance with my longtime friend and mentor David Timothy Smith. David and I met as teenagers in St. Louis back in the late sixties. We performed through high school and college in a band called Kudu. It was an indelible time In which I became obsessed with the idea of writing and performing music. We had not seen with each other since 1987 so this was an emotional reunion.
David has been holding court at the legendary San Diego piano bar, Albie's Beef Inn, for over a decade where he dazzles audiences with his encyclopedic knowledge of the great American songbook and his incredible piano skills. It was truly an honor to perform songs from Alan's Confectionery for the Albie's audience with David and his partner, jazz singer Cat Jefferson, adding amazing vocal and keyboard support.
Whew! I have a short breather now that I'm back in PDX. But what about ARTB?
We have been doing fewer and fewer shows as the musical gains momentum but we do have one coming up in August. It's the 11th annual Helsing Junction Sleepover. Hope to see you there!