Zoom!
-
November 23, 2013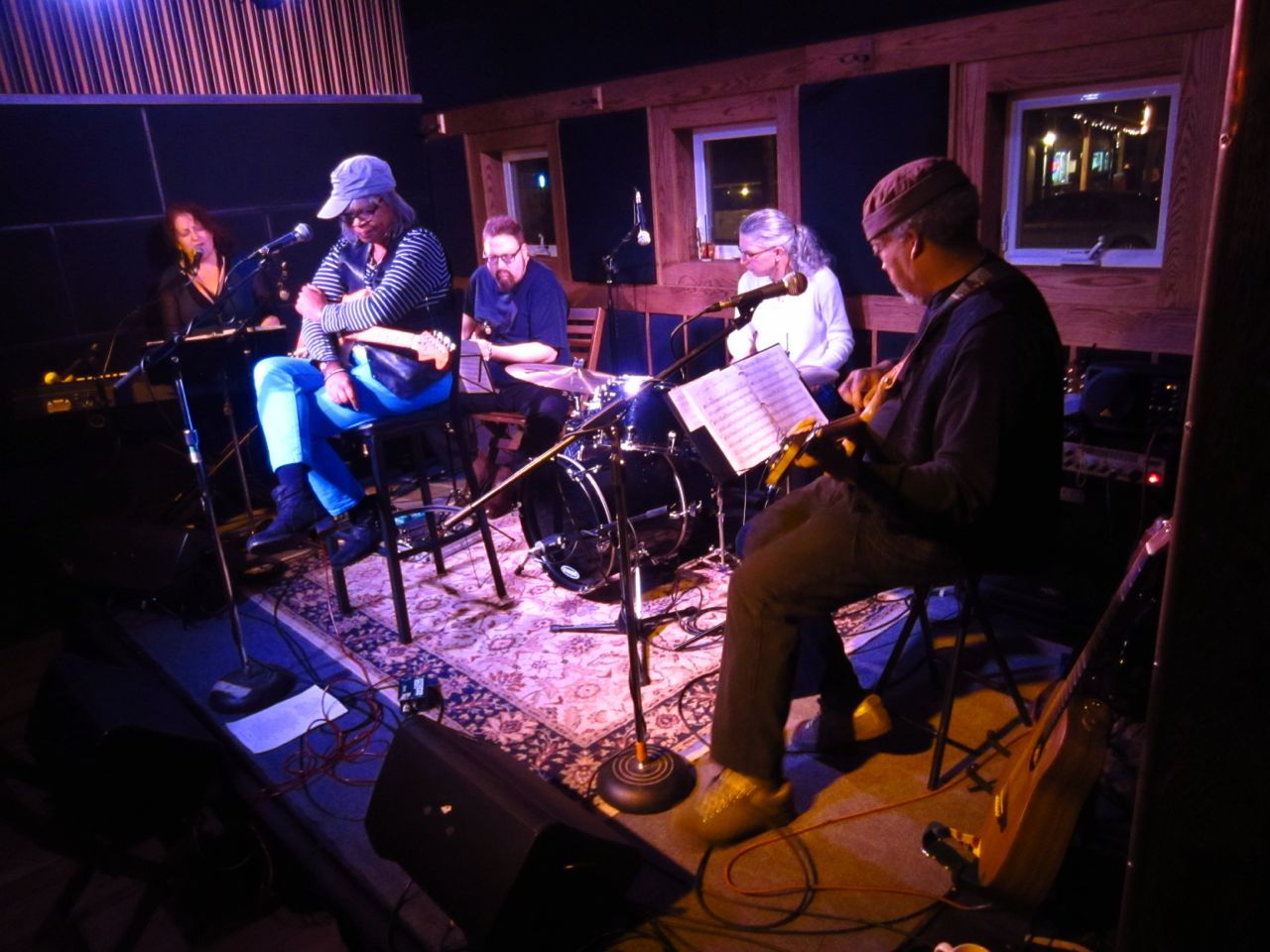 Mel Kubik, ZZRose, Hershel Yatovitz, Ward Griffiths and Alan at Alberta St. Pub (Nov 2013)
Zoom zoom zoom. I've been meaning to update the blog for a few weeks now, but things have been soooo…..busy! Got a breather now, so here is the latest.
My October road trip was fun, productive and satisfying. I was able to get some good research done for the 'Alan's Confectionary' script and score. I had a fun performance at The Wolf in St. Louis and I had some quality time with family.
I returned home to a series of first world problems requiring my immediate attention (a story for another time). Then a few days later, I was off to the 'Far Lookout' writers cabin for 7 days of immersed writing for 'Alan's Confectionary'. I managed to finish Act 1 (first draft) and sketch out the 3rd musical number. Progress.
Then it was crunch time, in pre production for the second episode of our monthly Songwriter Carousel at Alberta Street Pub. This one took a little longer to arrange because Sarah was (and still is) on tour with Poeina Suddarth and Whit was also unavailable.
But I got lucky. I was able to recruit one of my favorite PDX drummers, Ward Griffiths (Quadraphonnes, Gravy) and guitar legend, Hershel Yatovitz (lead guitarist for Chris Isaak) to sit in.
The guest song writers for the show were Mel Kubik (a former Dub Squad bandmate who currently performs with Quarterflash) and ZZRose, a new face on the Portland singer/songwriter scene.
The resulting show was pure magic! Even though none of these musicians had ever rehearsed or even met each other before the night of the show (aside from Susan and I), they played as though they had known each other for years. The level of talent on stage was about as high as you could ask for and the audience loved it. Great songs. Great players. Magic! Have a listen right here!
So now I get a few weeks with no gigs or travel. Whew! But I'll be in the studio finishing up mixes on a few tracks we hope to release before Christmas. And our next Songwriter Carousel is December 18th, once again at Alberta Street Pub. Susan Peck and I will share the stage with special guests Leah Hinchcliff and Andrew Maldarelli (the dynamic duo otherwise know as Gravy). Ward Griffiths will once again be joining us on drums.
I guess it's not much of a 'breather' after all. But hey, if it was easy, everyone would be doing it.
Thanks for your support.